A couple of years ago I bought this honkin huge cheapie Bowie knife from Big 5 for like, $20.
It's 440c stainless with a fairly decent heat treat, so it's a decent knife given how much I paid for it.
It had these cheap wooden handles, so a year or so ago I removed them, wrapped the grip in 550 cord, then covered it with a piece of bicycle inner tube.
The sheath was one of those crappy cordura jobs that was just stitched together. Reaching into my big bag of knives a month or two ago, the knife had sliced through the seam of the sheath and bit me.
I've been playing with sheath-making a bit lately so I figured I'd make a fancy new one for the knife.
There's this really cool plastics store a few miles from my place that sells scrap pieces of ABS for about a Buck a pound.
Stopped by there earlier today and found a couple of likely pieces.
The ABS is about 1/16 of an inch thick: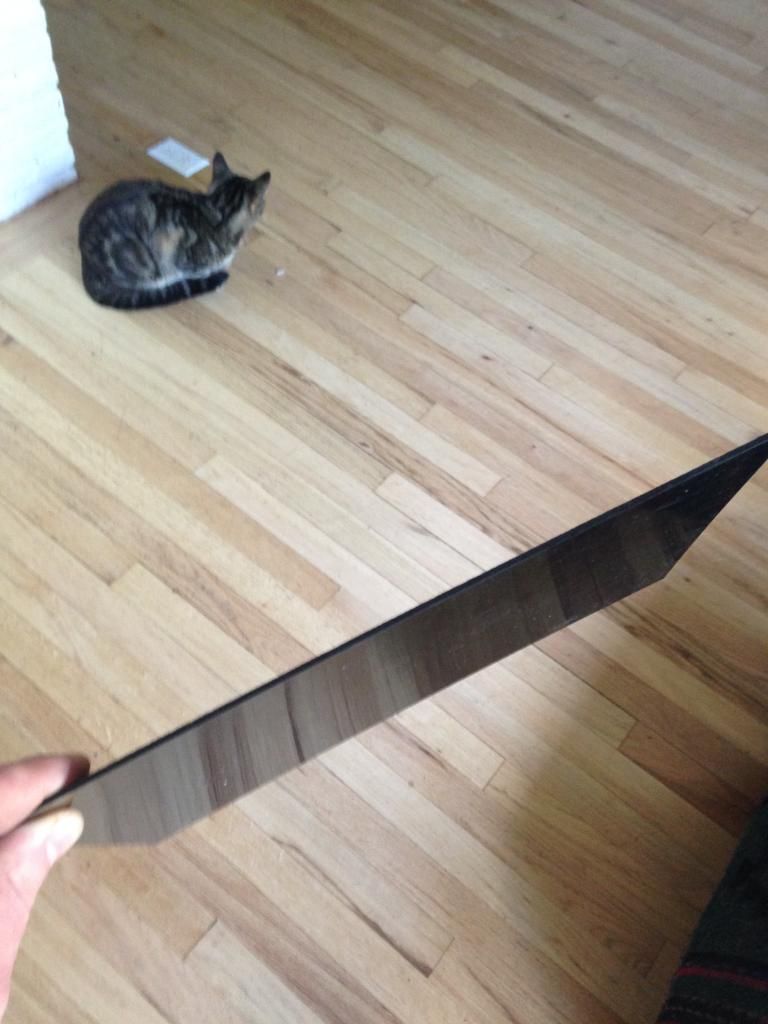 And about 7"X11"
The process is pretty simple.
I made a forming pad out of a garden kneeling pad; bought it at a local garden store. It's about 1.25" thick closed-cell foam. Then cut up an old t-shirt to line the inside: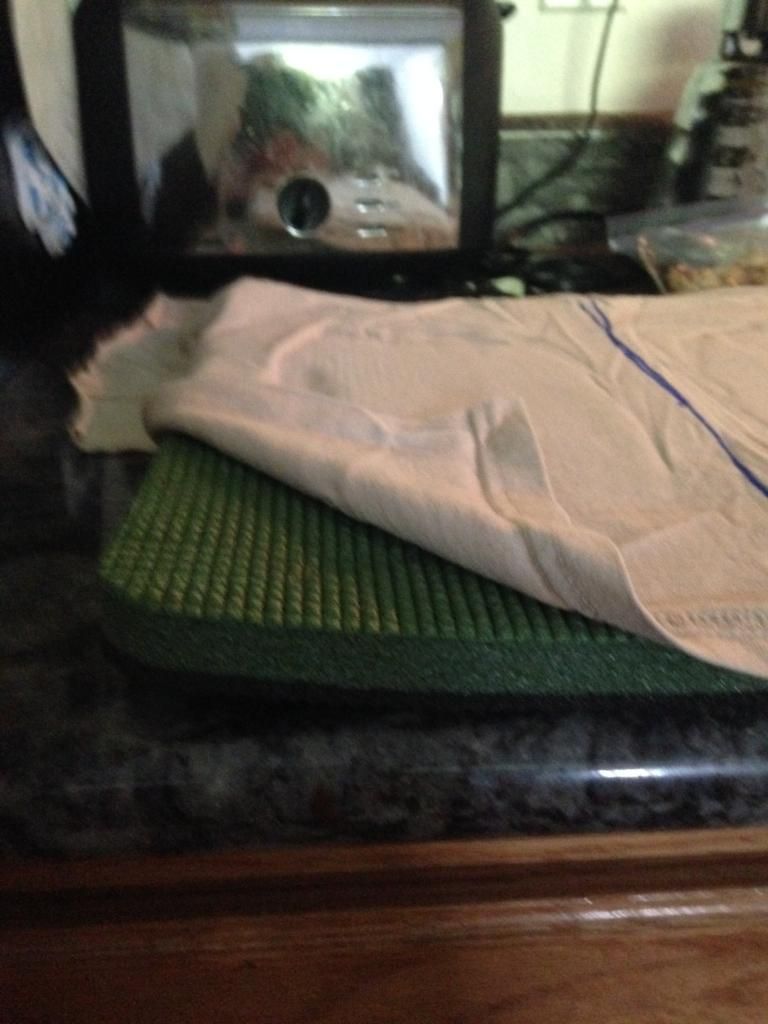 I cut the pad in half the long way, and the t-shirt fabric acts like a hinge.
I heat the plastic up in a 400degree oven on a cookie sheet for about 4 minutes until it's nice and pliable. Don't go too long or the plastic will really start to melt
Once the ABS is softened, work QUICKLY and transfer it to the foam pad. Place the knife where you want it, and fold the whole thing over on itself: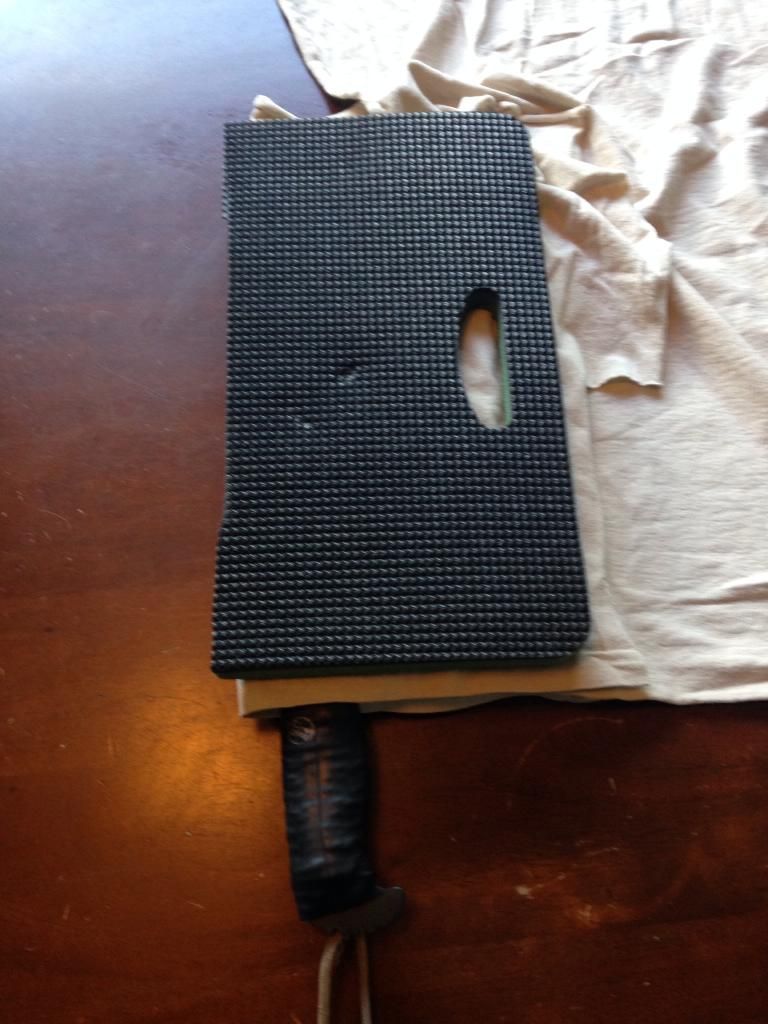 I then apply ALOT of pressure by placing a board on top of the mold and standing on it for a couple of minutes until the plastics cools down a bit.
Remember, after you take it out of the oven and put it into the form, you gotta move FAST! So have everything planned out ahead of time.
After it cools, it comes out of the form looking like this: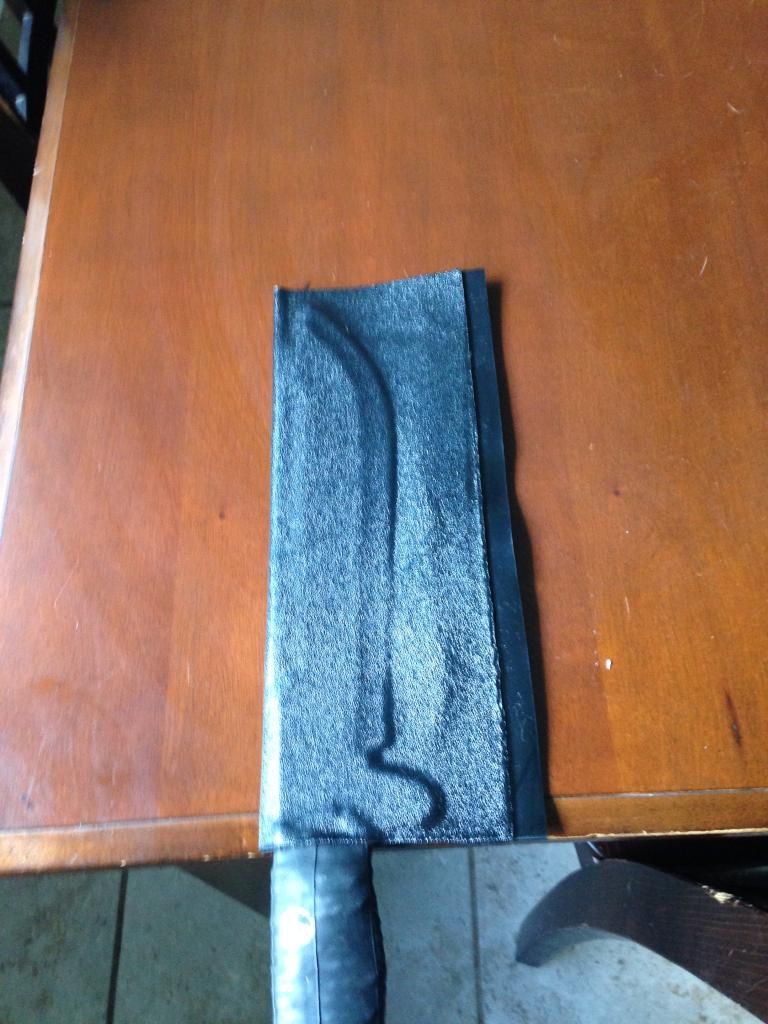 I will trim the edges down a bit, drill some holes, and put some grommets in there in a couple of days.
A heat gun and a little more bending of the plastic will help get the retention just right.
A couple of other works in progress:
A sheath for the MkII and the CS Riflemans Hawk.
These are both pretty primitive so far, but will get better when I have an afternoon to devote to them.