As I posted a few days ago I recently bought a Cold Steel Riflemans Tomahawk.
Probably the biggest, heaviest tomahawk I have ever laid hands on
Here is how it looked upon arrival:
The head is painted with this gawd-awful, gloss-black paint. It's 1055 carbon steel so I assume this is done to prevent rust.
Further, the head is held on the haft with a set-screw. This left it a bit wobbly when I banged it down.
With most of the hawks or throwing axes I've handled in my time the head stayed on the haft due to friction-pressure: the haft widens towards the top, thus keeping it in place fairly securely when you "tamp" the head down on it.
Not so much with this one.
I decided that I like this thing enough to mess with it and "make it right".
I started tonight by stripping the head.
Before: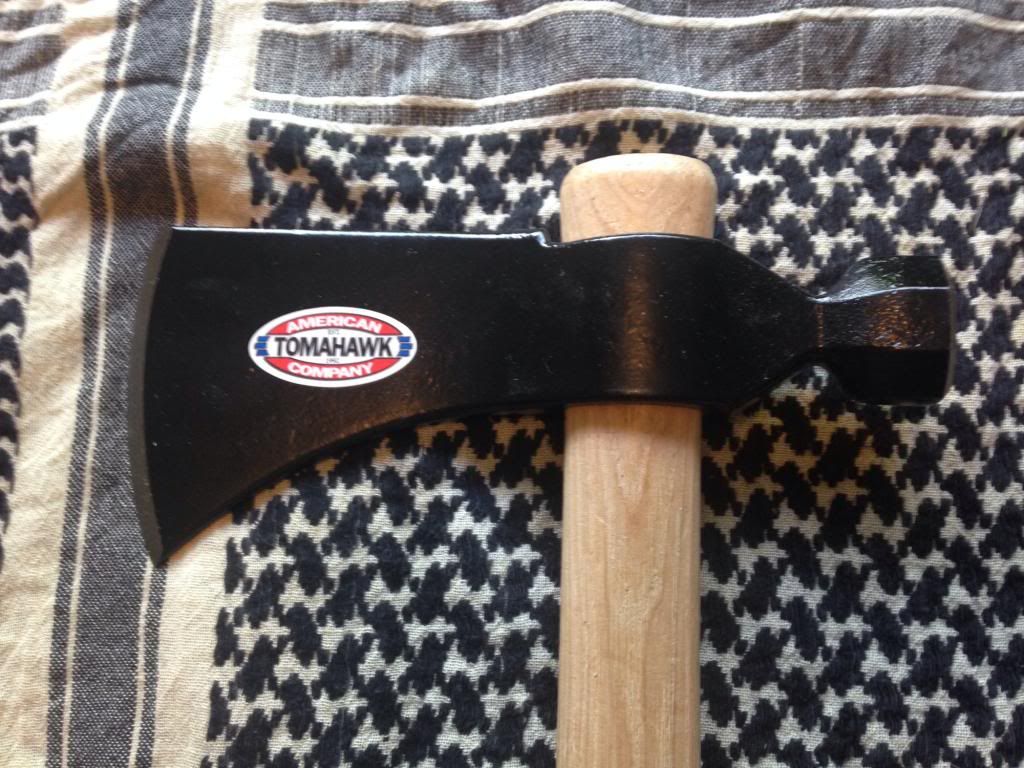 After: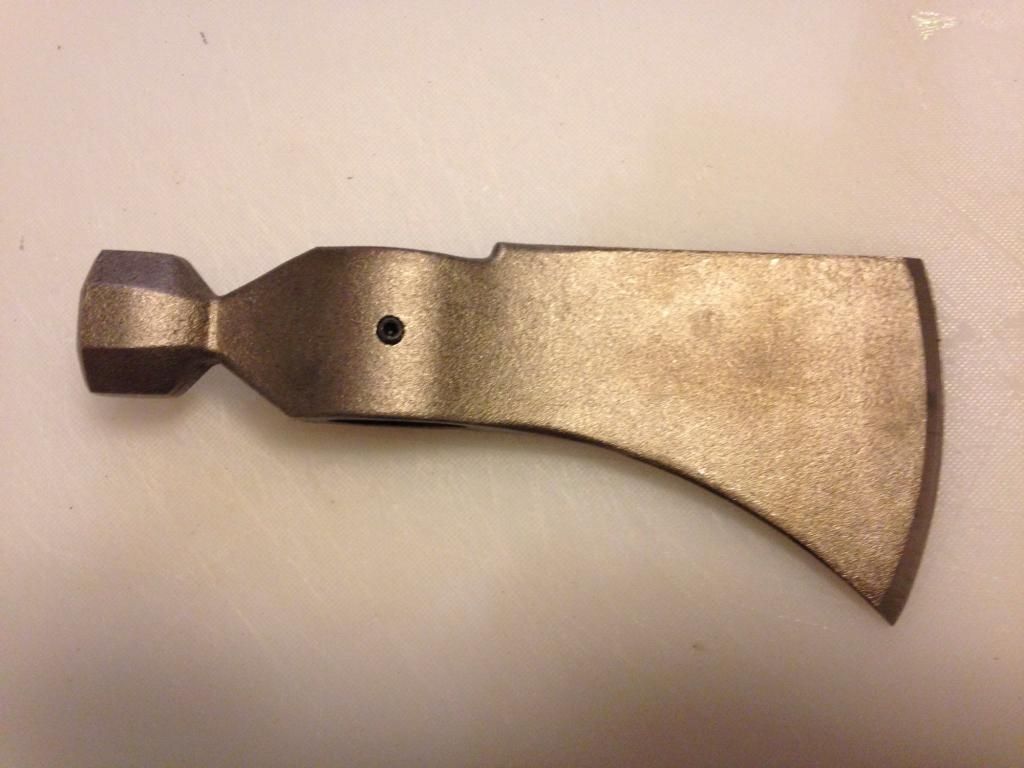 Gotta say, it looks pretty frickin cool!
Heated the steel up slightly on the gas range and liberally applied a coat of WD-40.
Let's hope it doesn't rust away on me while I let it sit for a few days
I also sharpened the shit out of it with a cheapo, Smith's, pull-through, carbide sharpener...I can ALMOST shave hair with it.
Next thing will be to sand the handle down in strategic places to get a better fit.
Will keep you posted as I make changes.