On our last family camping trip I taught my youngest how to throw a tomahawk.
As will happen when using/abusing tools like this, the handle on my CS Riflemans hawk broke, right at the haft.
Tried emailing CS to see if they offer a polypropylene replacement handle and all I got back was a link to the trench hawk handle replacement. Kind of a bummer as I think a poly-pro handle fitted to their 'hawks would be kind of cool, (they all take the same size handle).
Had a bit of time to kill today so I went out into my "back 40", found a likely Vine Maple limb, and cut it off.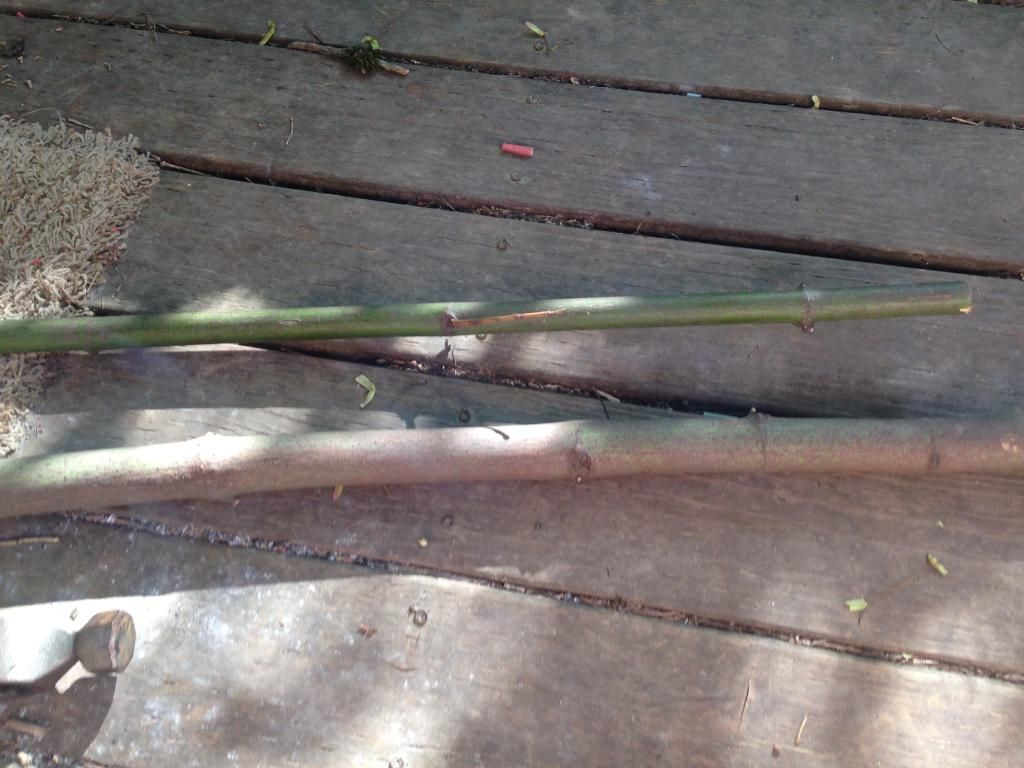 Just me, a sharpie, some wood, and my BK9. Awesome forced patina on the 9 IMHO.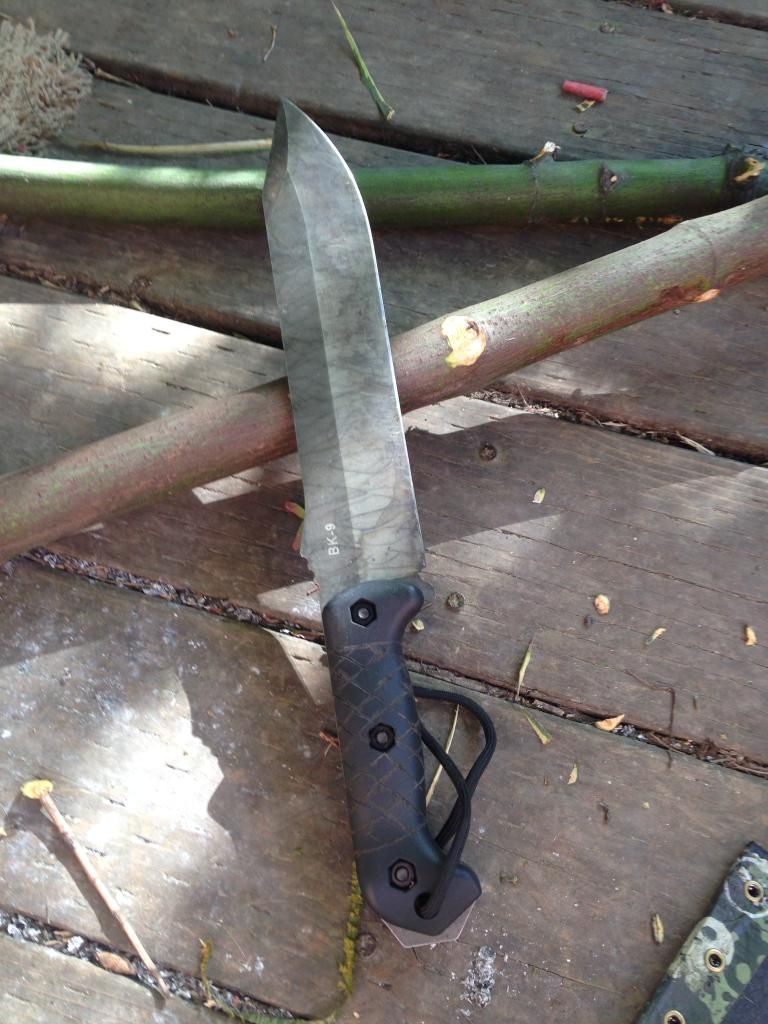 Used the 9 to peel off the bark.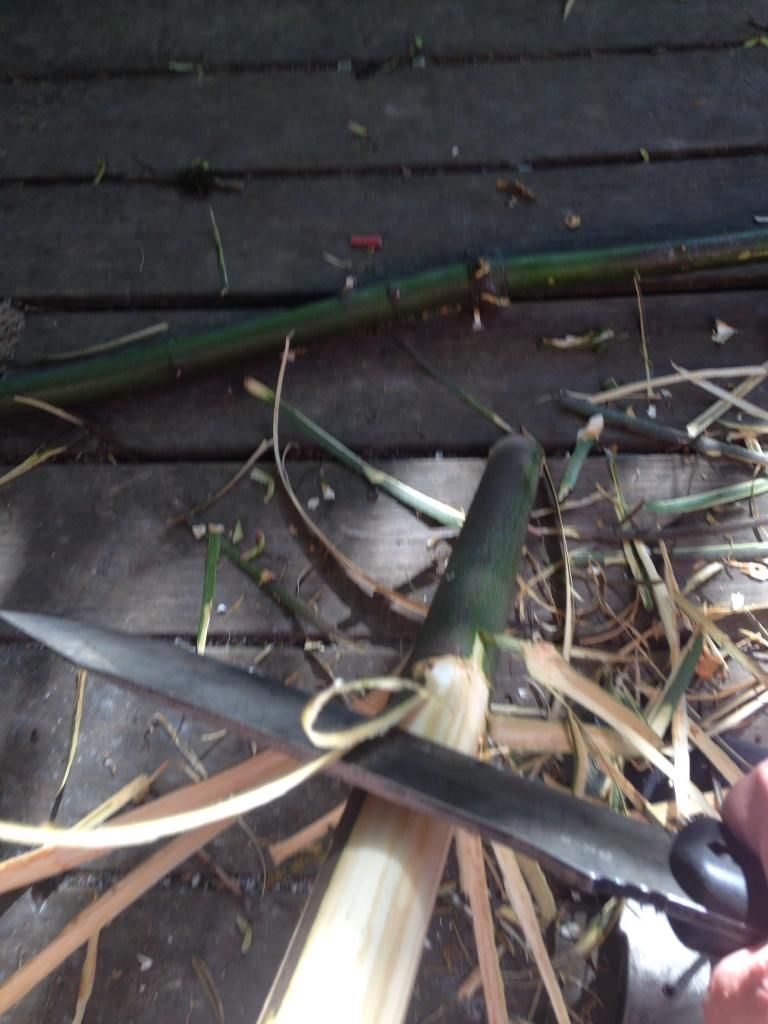 Started by sliding the head onto the blank.
Then marking any points of contact/resistance and shaving those away.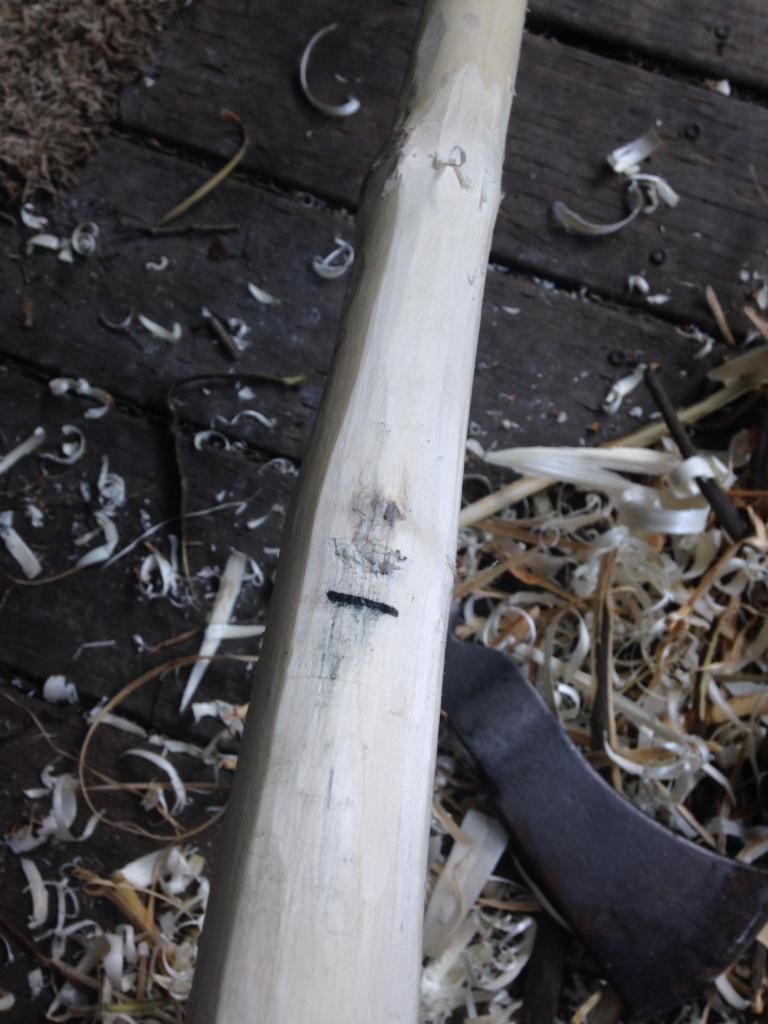 Pretty much have the length where I want it now.
As I cut a green limb for this project I am going to set it out in the sun and let it dry for a week or two before I do the final fitting.
I will say that I was pretty impressed with myself through this whole process. So far, the head has a really tight fit on the handle. Everything I've read says that vine maple should hold up to the abuses that are inherant in a tool like this.
From start to finish, minus drying and final fitting time, this was about a 2 hour project.